I was thinking about saving water in Atlanta and was looking around the internet for information. I found this interesting article about saving water inside the home.
When we make long-term forecasts of future water needs, planners need to consider one important fact: Water conservation technology is progressing rapidly. Great strides are being made and will continue to be made by innovators. READ FULL STORY
Although this news item deals with the State of Utah, and indoor water savings, the thought of innovation in saving water relates to landscape irrigation in Georgia as well. However, the article fails to mention that lawn sprinklers often consume more water than the indoor plumbing.
In the past ten years, great strides have been made in lawn sprinkler devices for saving water. Drip irrigation tubing and devices have become much more efficient. Standard sprinkler heads can now be purchased with automatic shut off capabilities if they are broken. Rain shut off devices have been around for years.
None of these technological improvements will save one drop of  landscape water in Georgia unless they are actually put in the ground and used. Since better designed components tend to cost a little bit more than  regular lawn sprinkler parts, they won't be used until regulations are put in place requiring them in new sprinkler systems. No one likes new government regulations, but given the increased drought predictions for the U.S. as a whole, a proactive approach now could save us from more Draconian regulations later, such as outlawing outdoor watering altogether. If energy saving can be regulated into appliances such as refrigerators and clothes dryers, water smart devices can be regulated into Atlanta sprinkler systems.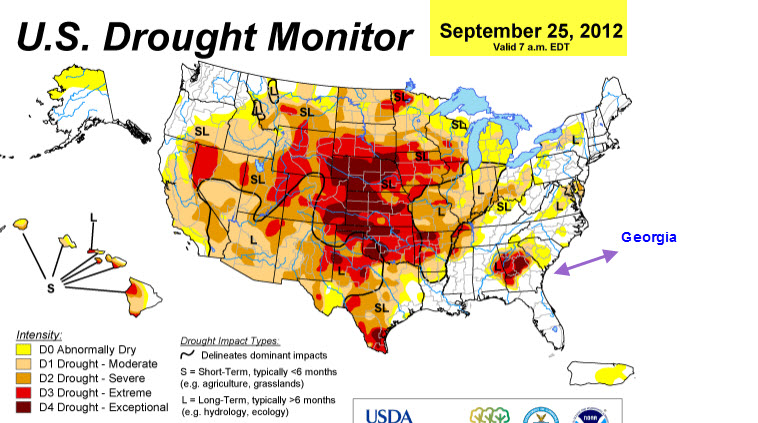 Alpharetta, Roswell, Brookhaven, Buckhead, Dunwoody, Sandy Springs, Johns Creek, Marietta, Smyrna, Conyers, Decatur, Tucker, Stone Mountain, Norcross, Suwanee, Duluth, Snellville, Lawrenceville, Covington and Vinings